Risen 3 World Map - Southern Seas
Risen 3: Titan Lords Maps & Walkthrough
Southern Seas Map - Risen 3 Titan Lords World Map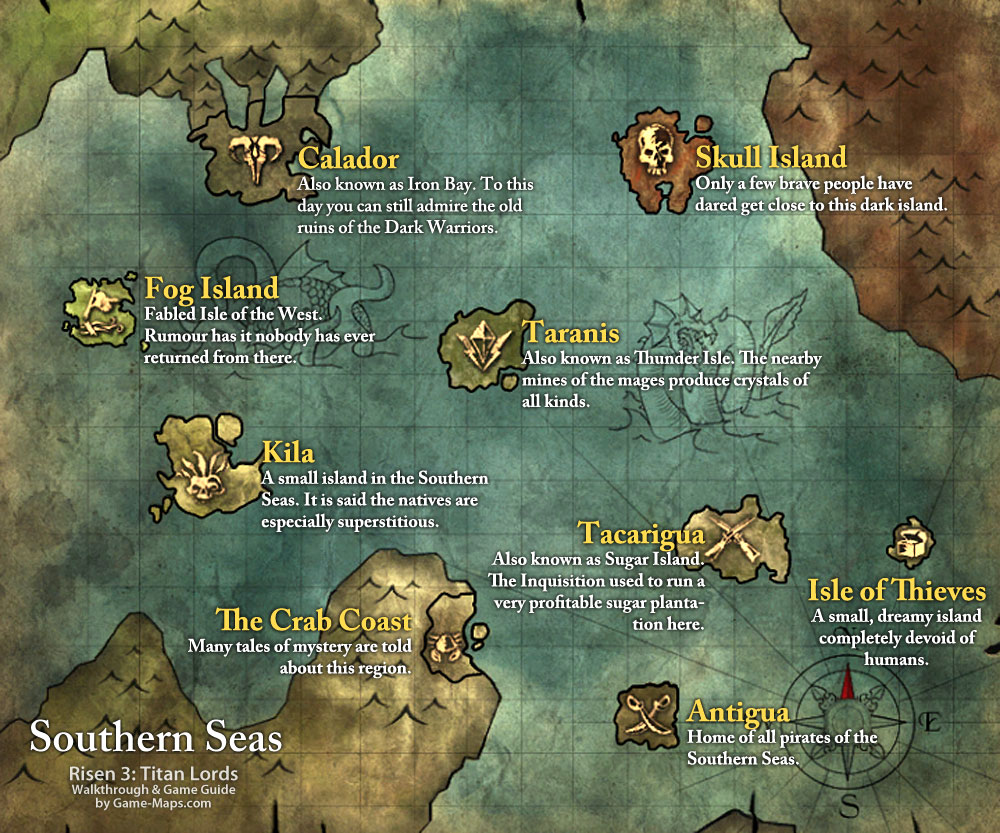 Calador - Also known as Iron Bay. To this day you can still admire the old ruins of the Dark Warriors.
Skull Island - Only a few brave people have dared get close to this dark island. The island is in the final parts of the game.
Taranis - Also known as Thunder Isle. The nearby mines of the mages produce crystals of all kinds.
Fog Island - Fabled Isle of the West. Rumour has it nobody has ever returned from there. The island is available as a DLC extension.
Kila - A small island in the Southern Seas. It is said the natives are especially superstitious.
The Crab Coast - Many tales of mystery are told about this region.
Antigua - Home of all pirates of the Southern Seas.
Tacarigua - Also known as Sugar Island. The Inquisition used to run a very profitable sugar plantation here.
Isle of Thieves - A small, dreamy island completely devoid of humans.