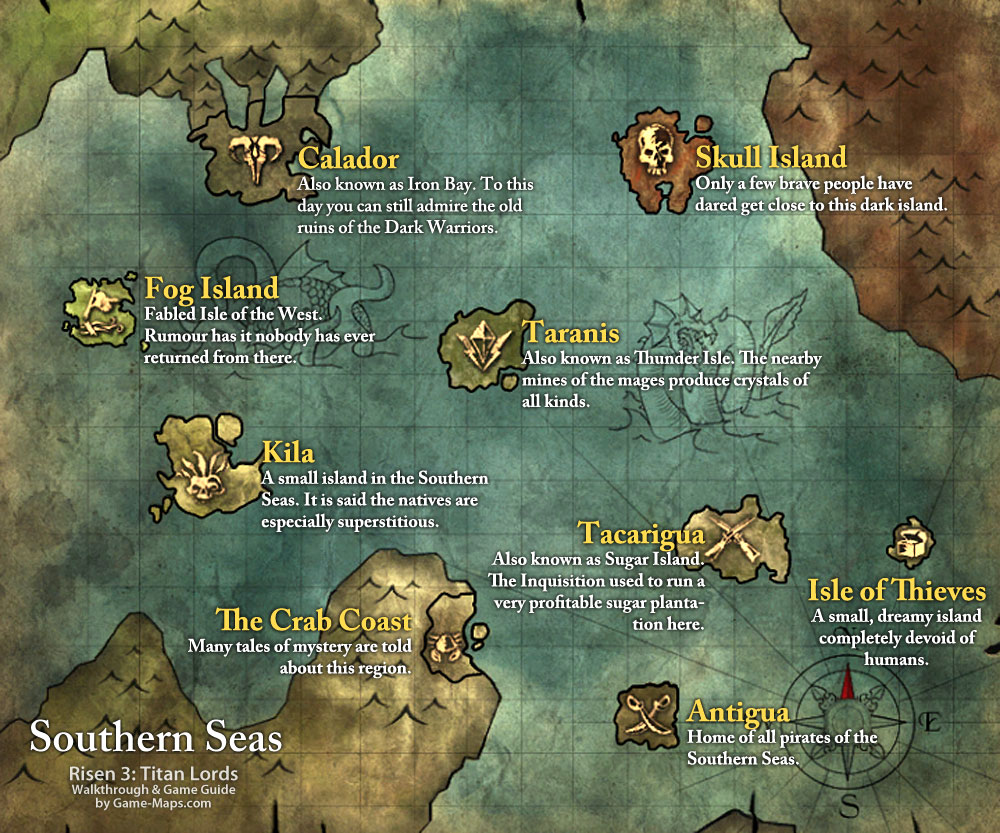 About Risen 3 Game
Risen 3: Titan Lords is a computer and console role-playing game produced by the German company Piranha Bytes known for games such as Gothic, Gothic II, Gothic - The Night of the Raven, Gothic 3, Risen and Risen 2. Deep Silver / Koch Media company its a publisher of Risen 3.
Risen 3 World Release Date is August 12, 2014. The game is available on hardware platforms: PC, X360 and PS3.
Fantasy world described in the Risen 3 has been abandoned by the gods. War of Titans is underway, but there is also a new threat. Your hero as warrior is attacked by the shadows that steal his soul. Going away on a journey to regain what he was taken, while the world is gradually sinking into chaos. You decide whether you regain humanity and plunge into the darkness. Your ally may be banned organization of magicians - to gain their help, the hero must find sanctuary on Taranis, also known as the Isle of Thunder. Under the protection of the Guardians of the magicians are looking for in the mines Taranis crystals filled magical energy. Is the player will join the Guardians, to be able to make contact with the Magi? Or maybe try to achieve their goals in the Risen 3 with the help of one of the other factions? The game retains the atmosphere of previous games in the series.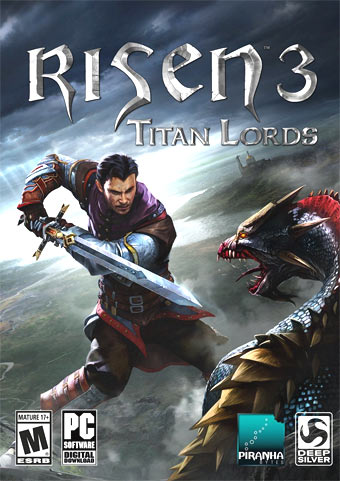 Video Game Risen 3: Titan Lords PC Game BOX
Risen 3 Titan Lords System Requirements:
Steam account required for game activation and installation
Minimum System Requirements
Windows Vista SP2, Windows 7 SP1, Windows 8
2.4 GHz Dual Core Processor
2 GB RAM Memory
Graphics Card: Radeon HD 3850 or GeForce 9600 GT, VRAM 512MB
DirectX: Version 9.0c
8 GB Hard Drive space
DirectX 9.0c Compatible Sound Card
Recommended System Requirements
Windows 7 (64-bit), Windows 8 (64-bit)
Intel Core i5 at 2.5 GHz or better or AMD Phenom II x4 940 at 3.0 GHz
4 GB RAM Memory
Graphics: Nvidia GeForce GTX 470 or AMD Radeon HD 5850, VRAM 512MB
8 GB Hard Drive space
DirectX 9.0c Compatible Sound Card