Kalimdor Map from World of Warcraft
My Old Game Maps some nostalgic stuff from my ancient game guides.
This is my map of Kalimdor from World of Warcraft. On left it's in game map. In the middle - map ripped from game graphic files. On right mixed map. Below is use of this map on wow.gamepressure.com site. Map was made in 2004.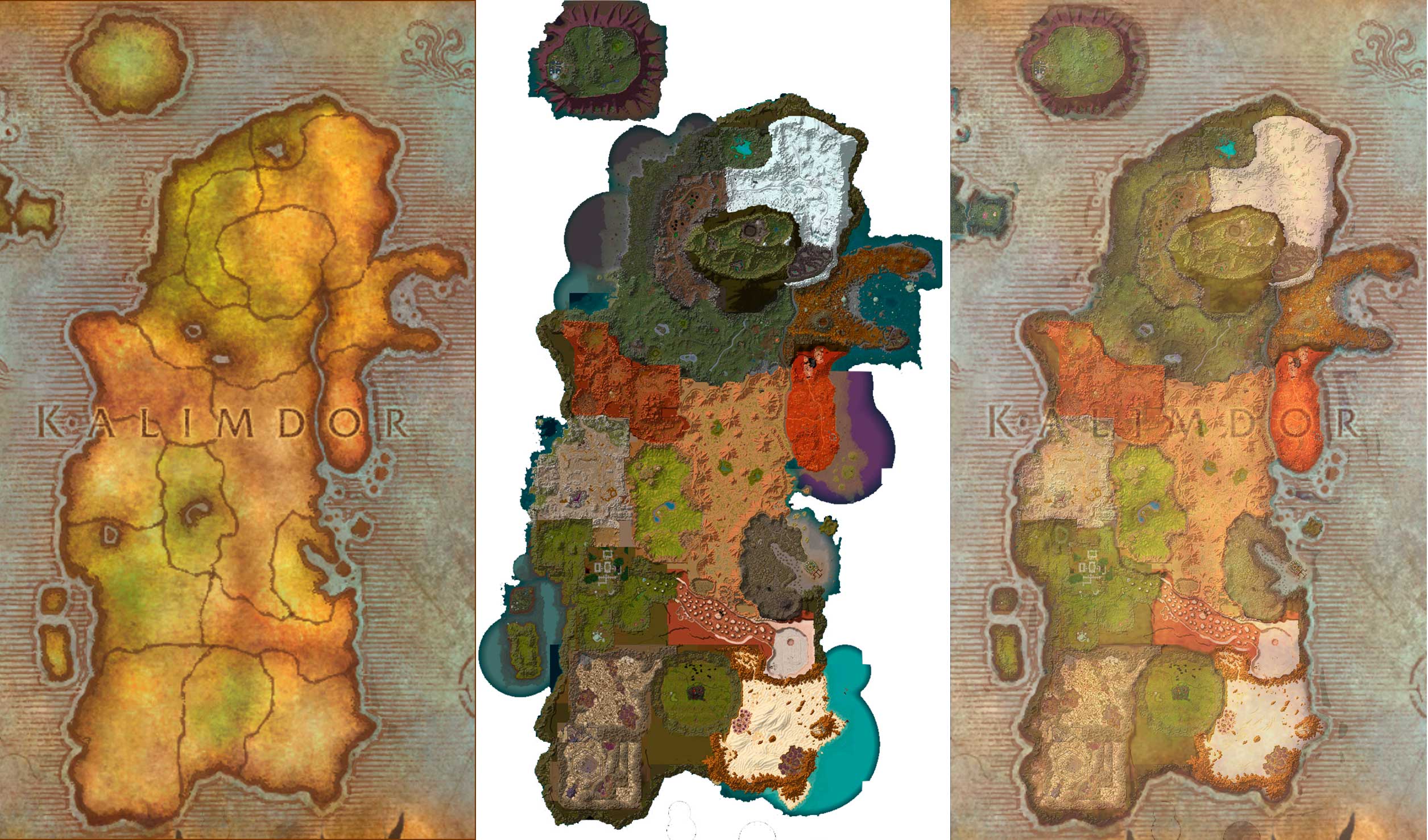 Kalimdor Map from World of Warcraft made for wow.gamepressure.com