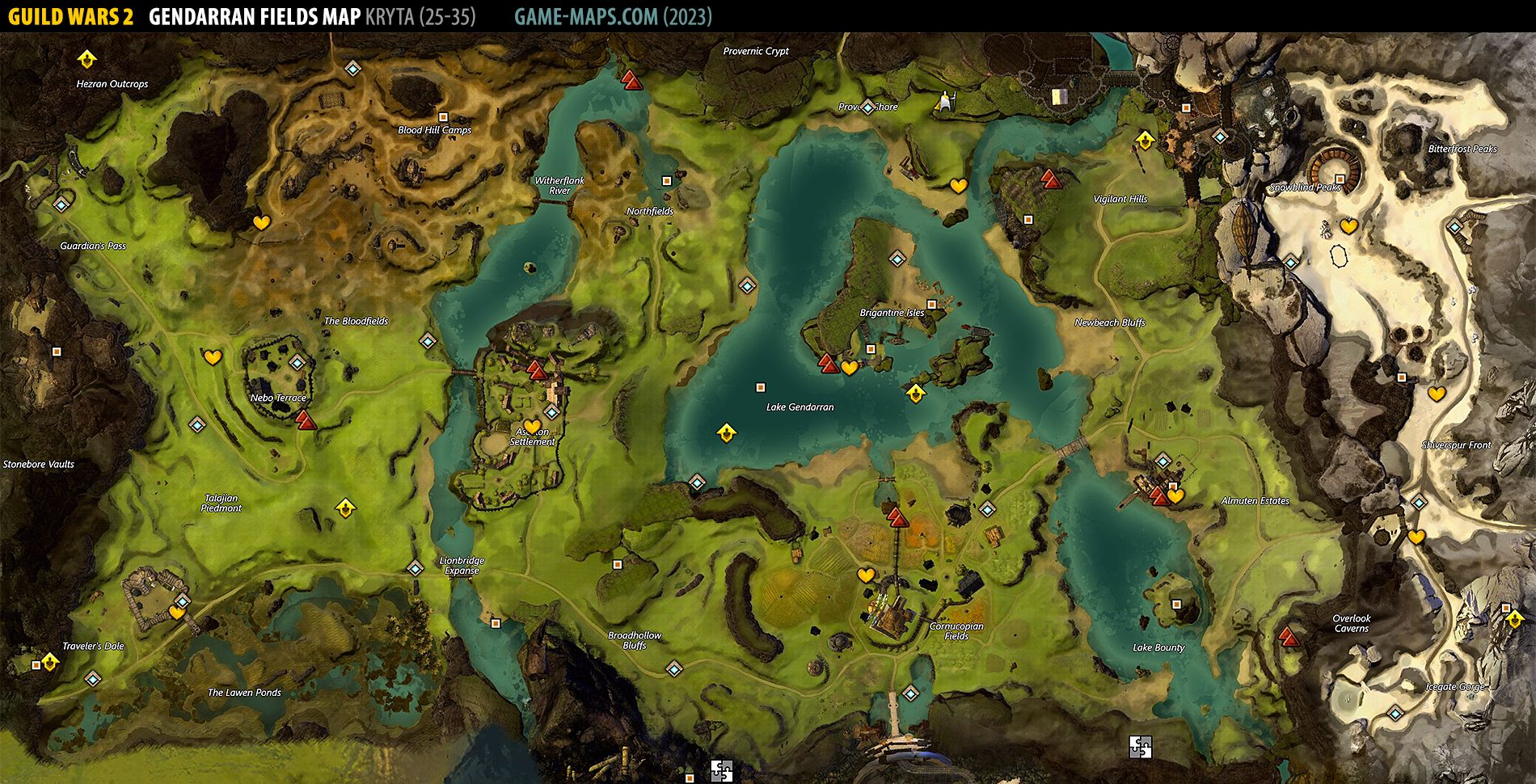 Gendarran Fields Map - Guild Wars 2
All Vistas, Renown Hearts, POI Points of Interest, Skill Challenges, Trading Posts, Crafting Stations, Merchants. Gendarran Fields Map, 25-35 lvl, Kryta, Guild Wars 2.
Gendarran Fields

11/11 Renown Hearts

22/22 Waypoints

16/16 Points of Interest

7/7 Skill Challenges

8/8 Vistas
All trademarks are the property of their respective owners. Do not copy or reprint any element of this site.